If you're not the kind of person that will celebrate your baby's upcoming debut in a sea of teddy bears, rubber ducks or princess wands, this list is for you. Here are the top 4 unique baby shower theme ideas that moms-to-be love!
1. Mustache Theme
If you're having a little man, celebrate with your friends amongst a mustache-themed party! There are a ton of cute ideas for this one. Check out the mustache cupcakes:
…and the mustache onesie! How adorable.
This is a great theme that all moms can appreciate.
2. Cupcake Theme
Boy or girl, everyone loves cupcakes! It's not hard to find a dessert to go with this theme, and there are all types of décor available as well. You can go with cupcake invitations similar to these:
…and you can even find beautiful cupcake baby shower favors like these Cupcake Place Card Holders or the super fun Cupcake Design Lip Gloss Favors.
3. Bugs
Let's face it: sometimes, bugs can be cute – especially when they're used to celebrate your baby's big debut. Whether its lady bugs or bugs of all kind, there are a lot of décor options. This caterpillar cake is super adorable.
Go red and black with lady bug treats.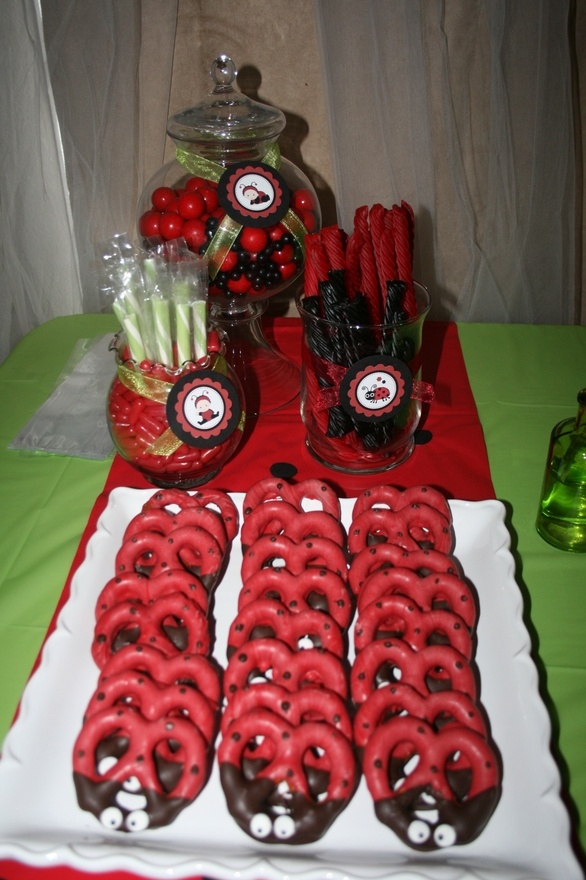 And, you can get adorable bug baby shower favors like the
Love Bug Ladybug Magnets
.
4. Under the Sea
This theme is super cute without being totally overdone. There are a lot of options with this one as well, including a variety of potential color palettes. Check this one out for inspiration:
You can also get some really adorable "under the sea" baby shower favors, like the Dolphin Bottle Opener.
Hopefully these unique baby shower themes have inspired you to do something precious but different for your own baby shower!