Now that your sweet bundle of joy has arrived (or even if you're still anxiously awaiting her), you're going to want tons of photos! There are so many different cute poses and prop ideas that it can be hard to choose which ones to go with first. The following sweet ideas are must-have photos of your new baby.
Knock, Knock
This adorable photo is perfect for big brothers or sisters, and can be fun to play around with until you get the perfect expression or capture the perfect moment. It may take a little work, but with a patient and talented photographer, it's definitely possible.
Uniformed Baby
This is a sweet picture and perfect idea for babies whose parents are police officers, fire fighters, or in the military. It's a great memento for the parents as well!
Newborn with Initial
For a simple and sweet pose, capture your baby next to a wooden letter that is their first initial. It's sweet and makes a great nursery photo.
Kisses!
Perfect for your little boy, this "kisses" photo is not only adorable, but funny as well.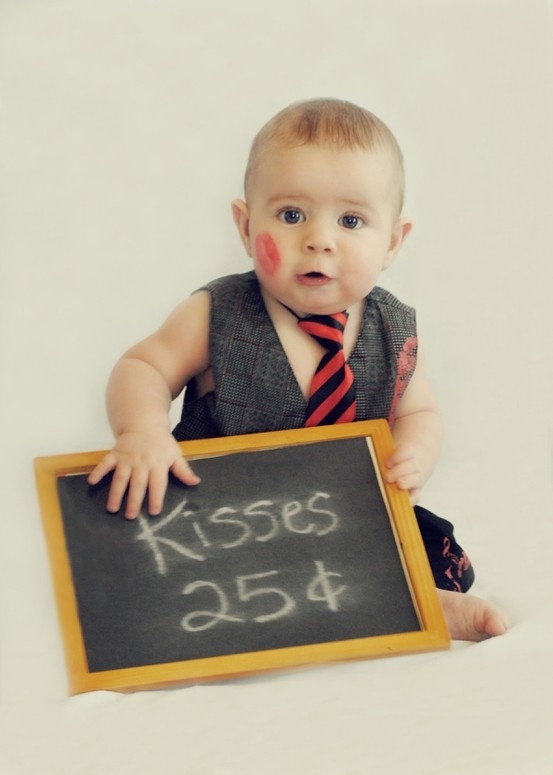 Teddy Bear Love
This sweet photo really makes it look like Teddy is holding this precious baby for a nap! What a beautiful and simple photo that is easy to get.
Sports Fans
For the sports fans, this is a perfect idea. This sweet baby is tucked inside a baseball glove, wearing a warm baseball hat and holding a ball.
There are so many great poses out there, but these were so cute we just had to highlight them. Choose some of these poses for your baby's first photos, or use them as inspiration for creating your own poses!