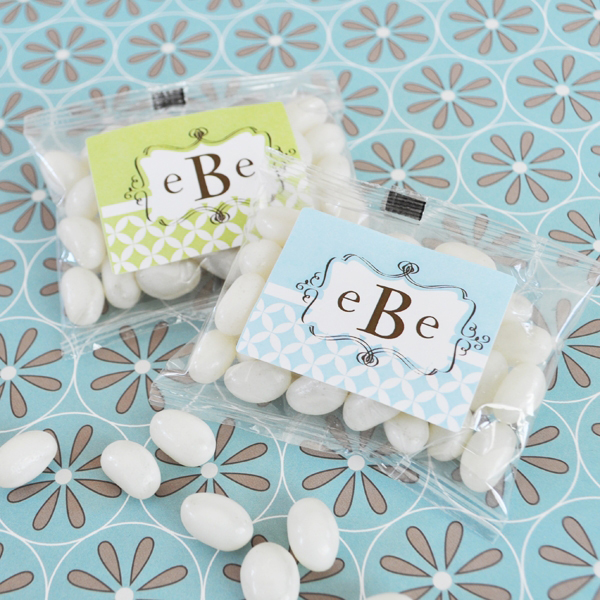 Mod Monogram Jelly Bean Packs
Mod Monogram Jelly Bean packs are the ideal baby shower favor. These yummy baby favors come with personalized labels that you get to choose the color and add your new baby's initials! Say thank you to your guests in a new tasty fashion!
Each pack contains approximately 35 vanilla jelly beans (1.5 oz)
Some assembly required (packs arrive separate from the labels)
Each jelly bean packet measures 3 1/8" x 2 1/2"
Check out all our other jelly bean packets and unique designs here!