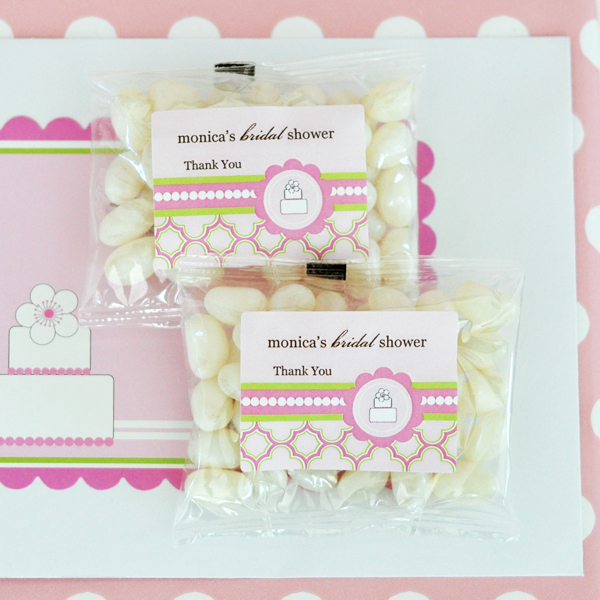 Personalized Jelly Bean Packs - Pink Cake
These Personalized Pink Cake Jelly Bean Packs are the perfect baby shower favors! Show your best ladies how much you love them, appreciate them, and their help, with your new little one, by saying thank you with these jelly bean packs!
Approximately 35 pearly white, vanilla jelly beans in each pack (1.5 oz)
Some assembly required (attach self-stick labels)
Pack measures 3 1/8" x 2 1/2"
Check out all our other jelly bean packets and unique designs here!