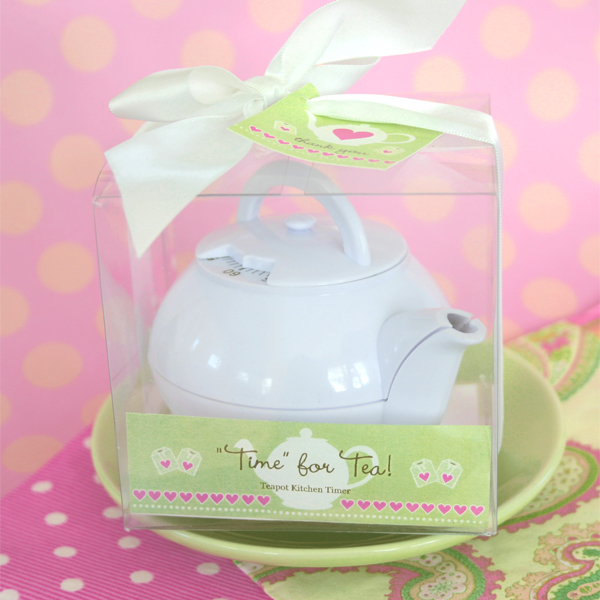 "Time for Tea" Teapot Timer
TICK... TICK... It's time for tea! The tea is brewed, the table is set, all that's missing is a unique tea party themed favor for the guests to tie it all together. This practical and inventive favor will be appreciated by guests with its stylish packaging and clever play on words. Guests will be reminded of your special day every time they set the timer from 1 to 60 minutes.
Each teapot shaped timer is "dressed up" in a clear box labeled "Time for Tea", wrapped up with white satin ribbon and a coordinating "Thank You" tag
Size: 3" x 3.25"